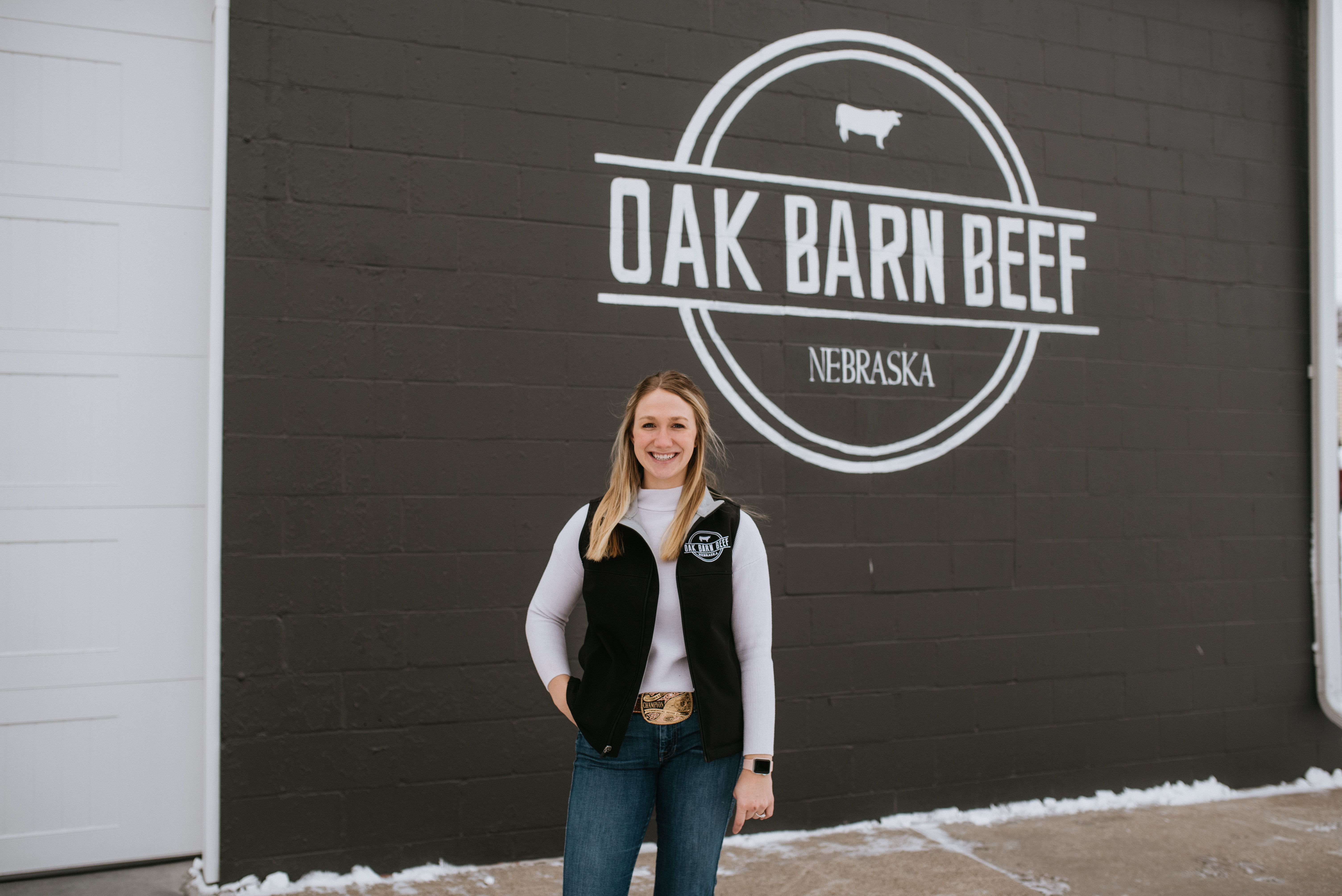 'Meat' Your Course Creator, Hannah Klitz
Hannah Klitz is an Animal Science graduate who found a passion for entrepreneurship and marketing through building a farm-to-fork e-commerce business, Oak Barn Beef. Oak Barn Beef ships Premium, Nebraska beef directly to consumers across the United States. Utilizing cattle DNA testing and dry-aging, the beef is said to be some of the best you'll ever try! Hannah started the business as a sophomore in college and is the owner and operator of the business with her husband, Eric. She has a love for digital marketing, promoting Nebraska beef, and supporting small business owners.
Hannah is the inaugural recipient of the Nebraska Governor's Excellence in Ag Entrepreneurship award, was awarded $25,000 in the 2019 New Venture Competition at UNL, and recently was named a recipient of the Value-Added Producers Grant of up to $250,000.


Course Curriculum
In this course, I cover everything from things to consider when you are just starting to more in-depth logistics about shipping a perishable product. Please take a look through the curriculum below to see the information I will share with you in the course.

Why Did I Create This Course?
During the pandemic, we all saw a huge demand increase for farm-to-table businesses, and many new ones were created. It is great to see consumers shift to buying directly from the farm, and I am excited about this change!
I am consistently asked by other producers for assistance in helping them get their farm-to-table businesses started. I sincerely enjoy those conversations and helping other entrepreneurs, but I don't have the time to give everyone my full focus. I created this course as a way to share all of the information I wish I would have had when I was just starting out.
I have been a consultant for at least 60 direct-to-consumer businesses to date.
Oak Barn Beef's Accolades:
Established in 2018
Served over 6,000 customers in the past 5 years
From years 2018-2021, the business's annual revenue doubled each year
In 2020, 2021, and 2022, Oak Barn Beef shipped to all 50 states
In 2022, Oak Barn Beef received the Value-Added Producers Grant and will receive reimbursement of specific expenses up to $250,000
In 2019, Oak Barn Beef was in an NMotion/Gener8tor Business Accelerator Cohort
In 2020, Hannah won the Nebraska State Pitch Competition and got to pitch at the Pipeline Innovators Startup Showcase.

Check your inbox to confirm your subscription